Watching gulls is becoming a bad habit.  Encouraged (and accompanied) by Julia another trip to North Shields Fish Quay was on the cards because a juvenile Iceland Gull had been reported alongside the Glaucous Gulls.  Could we tell the difference? Could we spot it? Yes - we could.  We were so enthralled by the gulls that we overstayed our welcome (according to North Tyneside traffic wardens) and a £25 parking fine was incurred. A rather expensive tick on the list!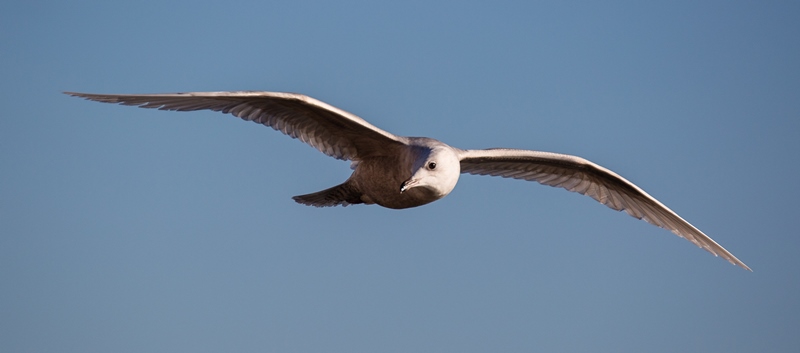 It is so easy to dismiss birds we see quite easily - but when we look properly we realise how beautiful they are.  This male Reed Bunting showed well around the feeders on the path to the Cresswell Pond hide.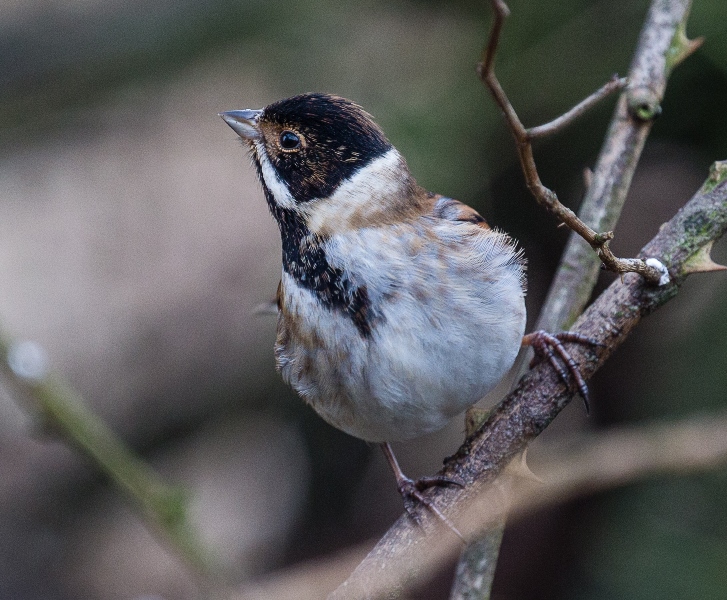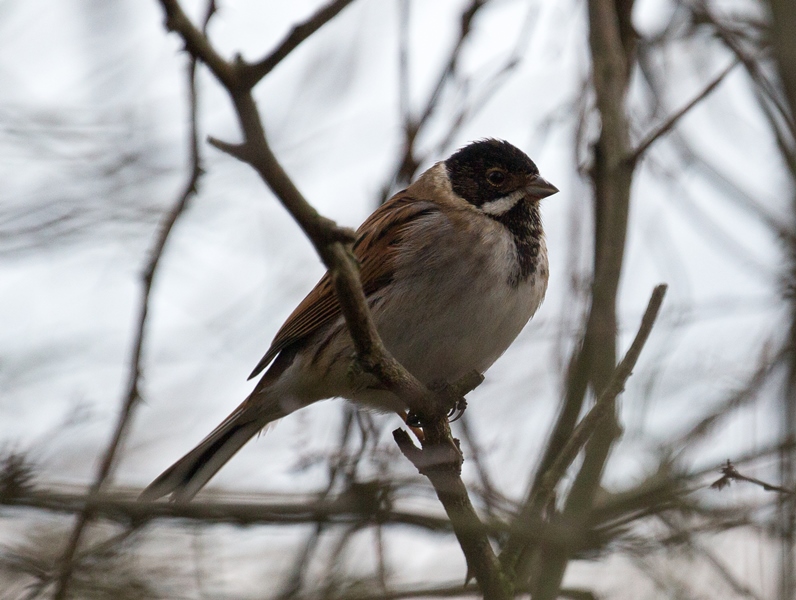 We have been to the East Chevington area quite a lot recently - what with there being Pacific Divers, Shorelarks, Twite... Usually we have also spotted Stonechats too - what a bonny bird.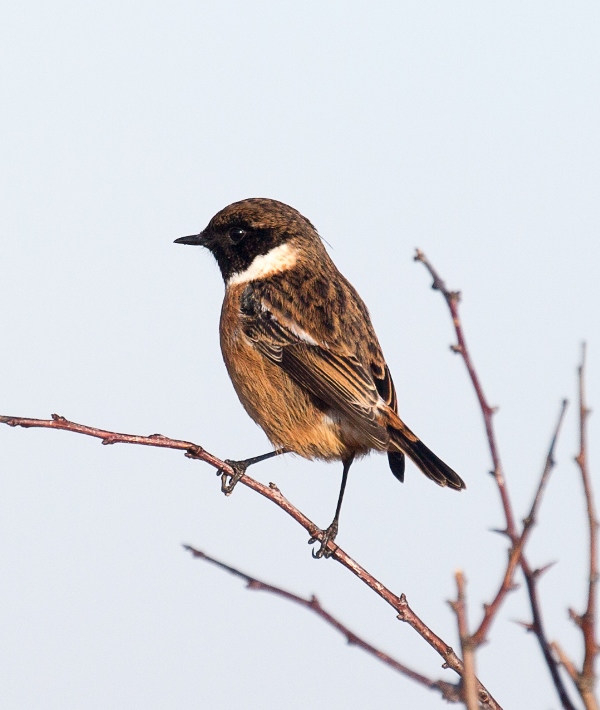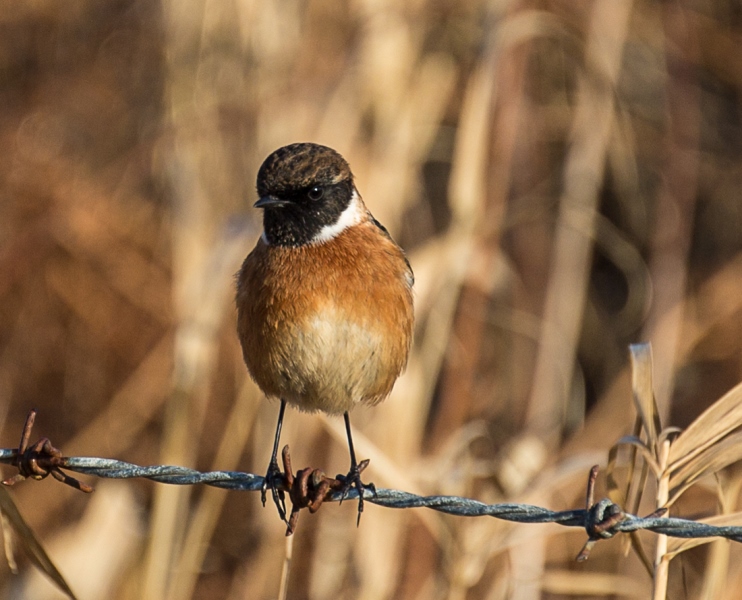 Last weekend we joined the birders seeking a 'mega' rarity at Ladyburn Lake, Druridge Bay.  This was a first for Nortumberland.  The Pacific Diver is closely related to the Black-throated Diver (it was once designated as a sub-species of the Black-throated).  It breeds (as its names suggests) on the Pacific coast of North America - right up in Alaska.  And now there is one sitting on the lake at Druridge! It was very easy to photograph as it swam very close to shore.  Later in the day we went back to the Chibburn mouth at East Chevington.  Very good views of Twite - lovely!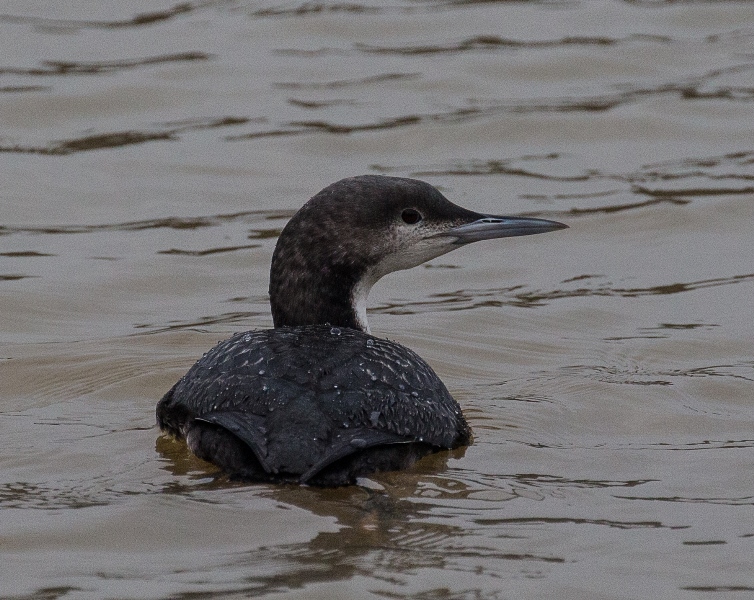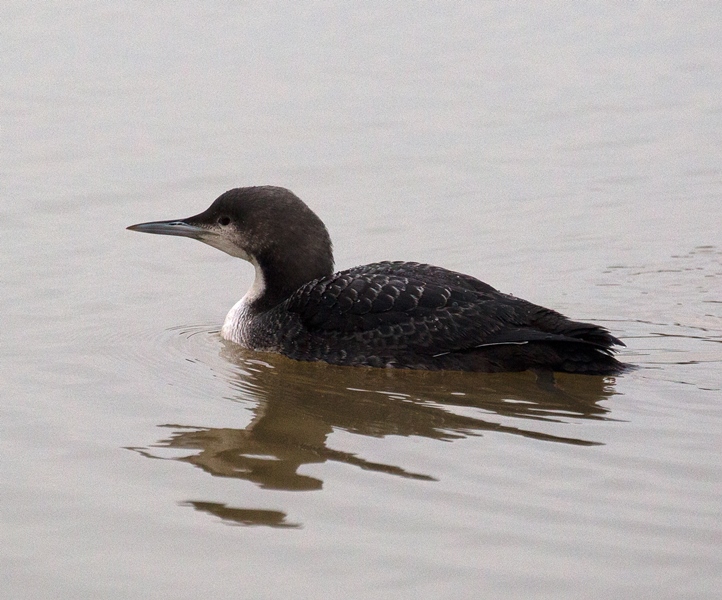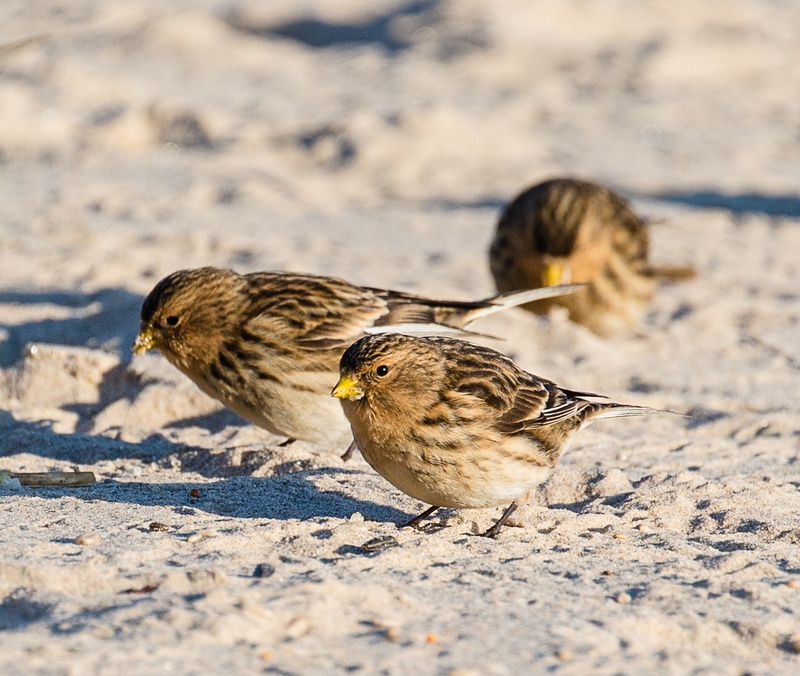 I'm not really into gulls - but my quest for "200 birds in 2017" took me to North Shields to try and spot the reported juvenile Glaucous Gulls.  I had to do some reserach in the Collins guide first to know what I was looking for.  It was actually quite easy - look at that fearful bill.   And I also got a good look at young Herring Gulls and Great Black-backed Gulls too - helped me understand the differences.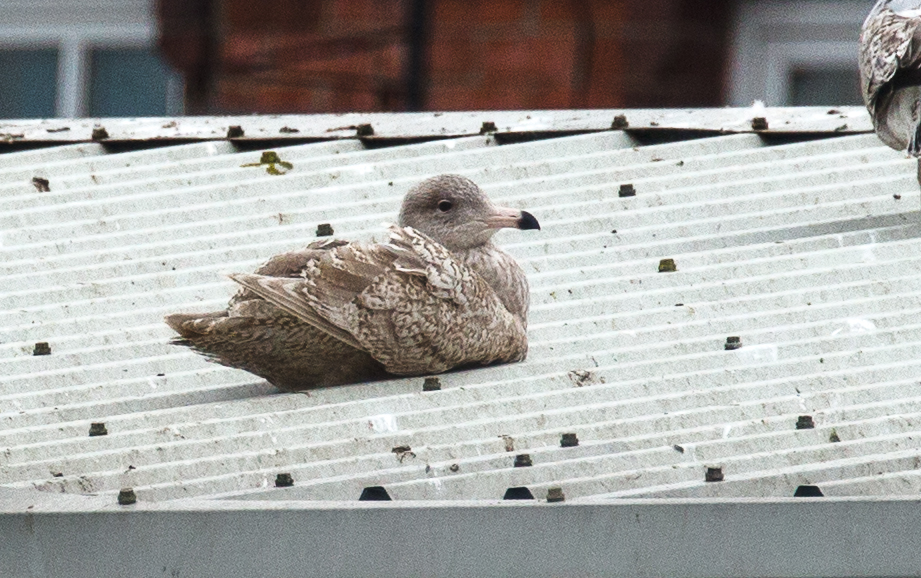 I nipped out on a rather dreary Sunday to Prestwick Carr to try and see the Great Grey Shrike that had been reported.  No luck. As I wandered about rather forlornly I did come across three Willow Tits who were playing hard to get. This was the best I could do!   But - another tick on the list (and charming birds too)...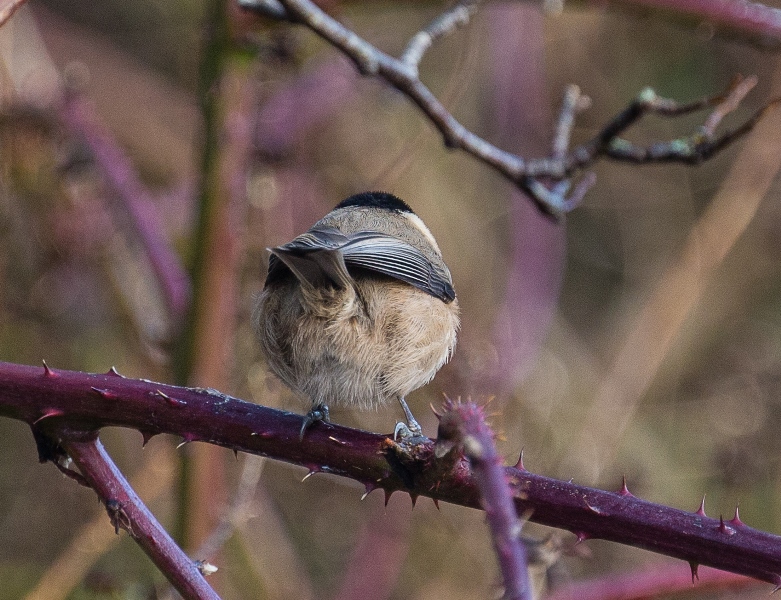 On Saturday 14th January Julia and I headed up to East Chevington, walked down the beach to Druridge Bay and then ended up at St Mary's Island at Whitley Bay.  It was a stunning day - so bright and crisp with heavy seas and then golden light as the sun set.  Our trip included some diversions. There was a flood at Cresswell so we couldn't get to the Drift Cafe (disaster) and then as I took a short cut through Seaton Delaval to get to Whitley Bay there was some sort of obstruction which led to a long, unmoving queue.  So I did a 3 point turn from the middle of the jam and found my way via Blyth to St Mary's Island.  There was time for a cup of tea and an ice cream before our last bit of spotting.
First Rock Pipit of the year, Turnstones making tracks, more Sanderling and Curlew coming in to roost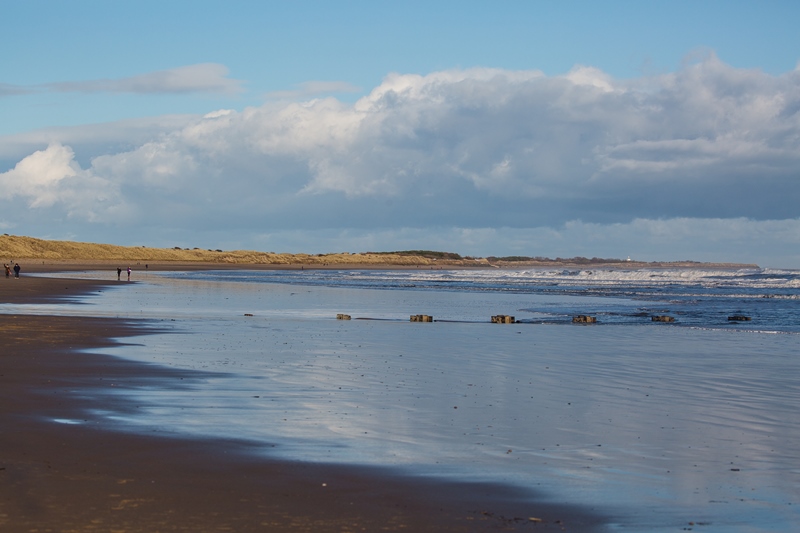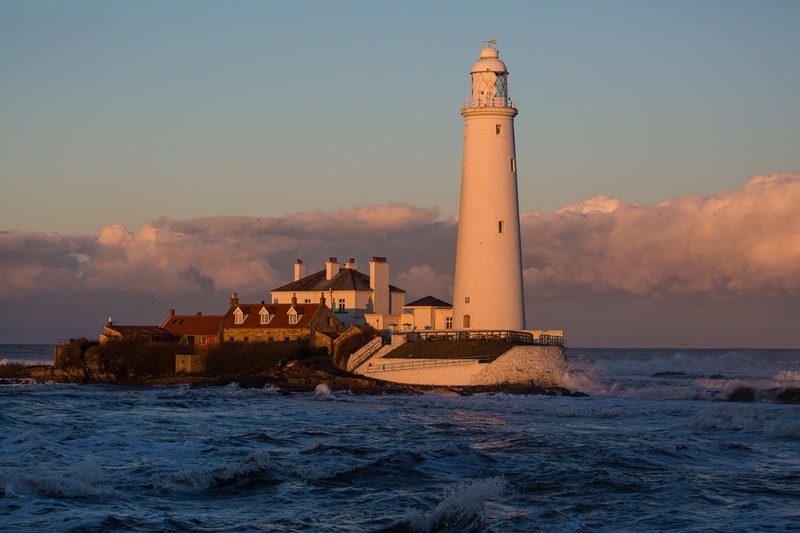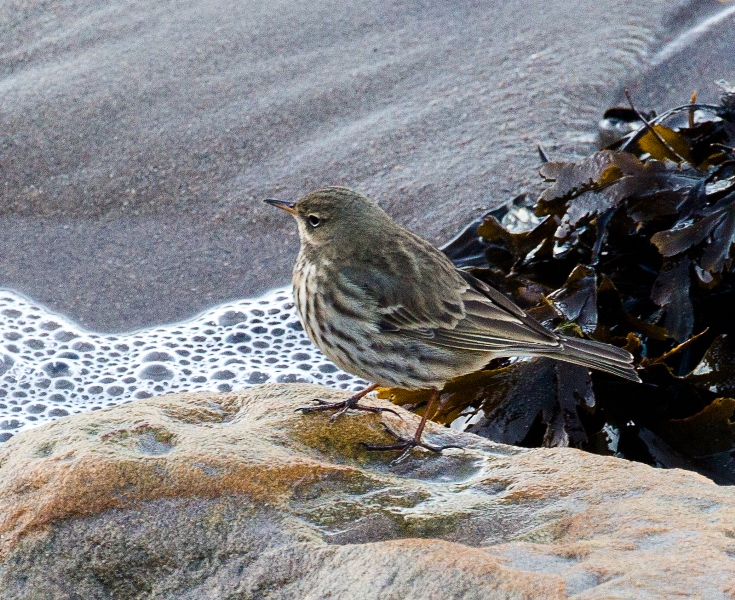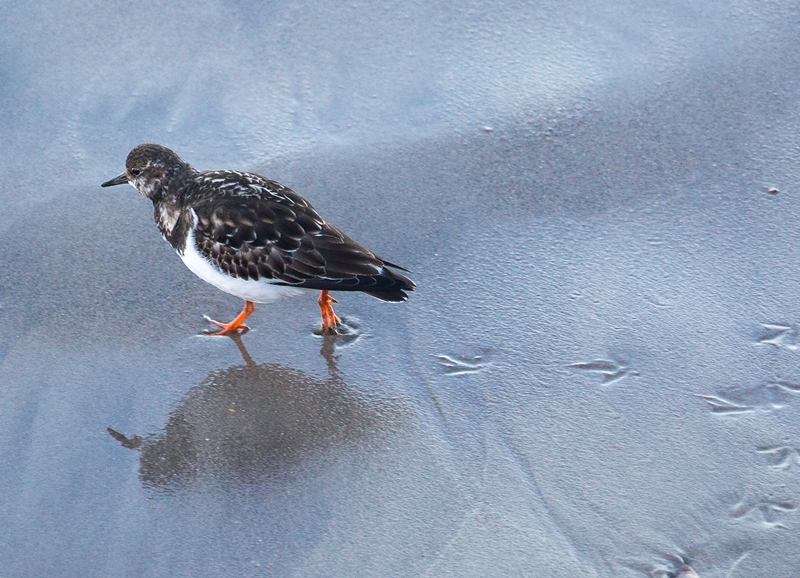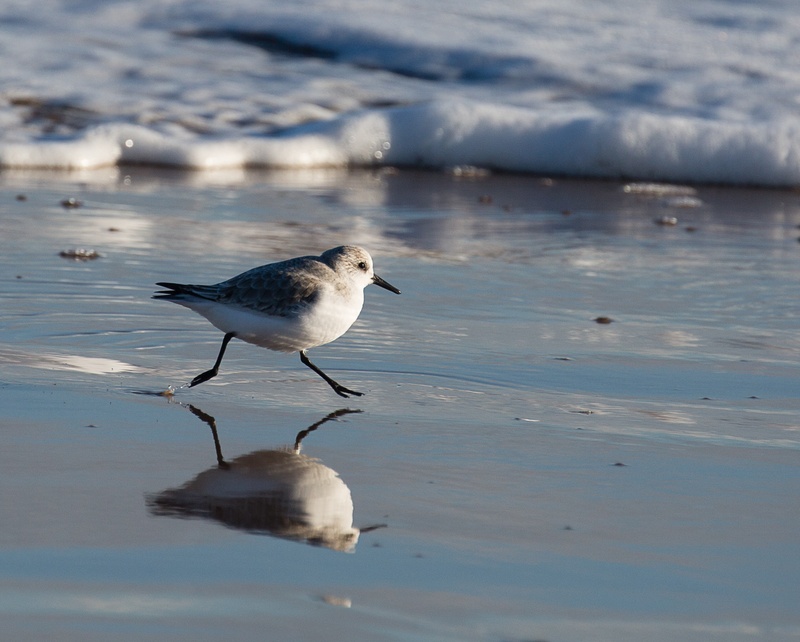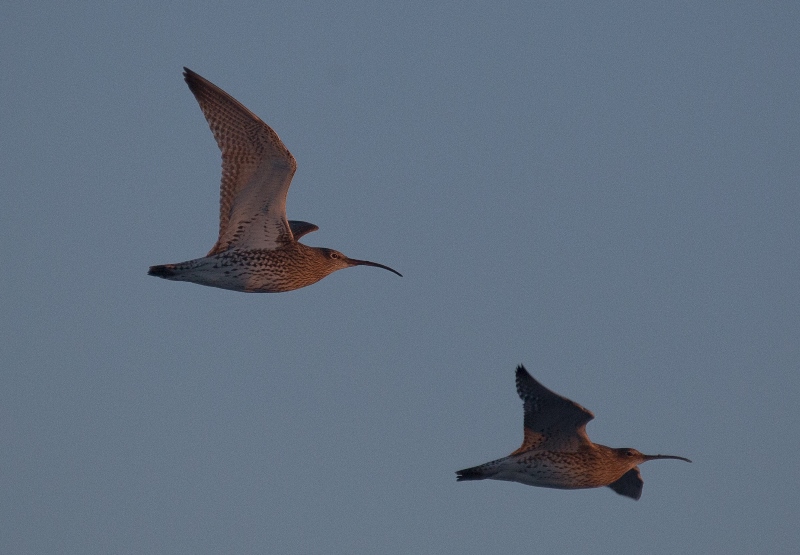 Back to East Chevington again in search of the Shore Larks.  Another crisp, cold and slightly windy day.  The beach was fairly deserted apart from one birder who was skulking in the dunes and waiting patiently for the birds - which duly appeared.  Really I could not get close enough for my 400mm lens for good shots - but I had very good views through the bins.  As they moved down the beach I tracked them for a while and managed to get a couple of flight shots.

The Pied Wagtails, that were feeding in the same spot, were more confiding.

I hope my fellow photographer got some good shots - he was hunkered down for a long time.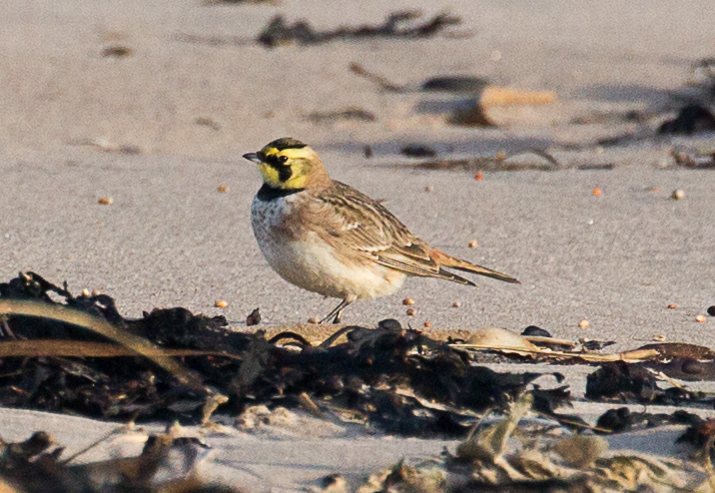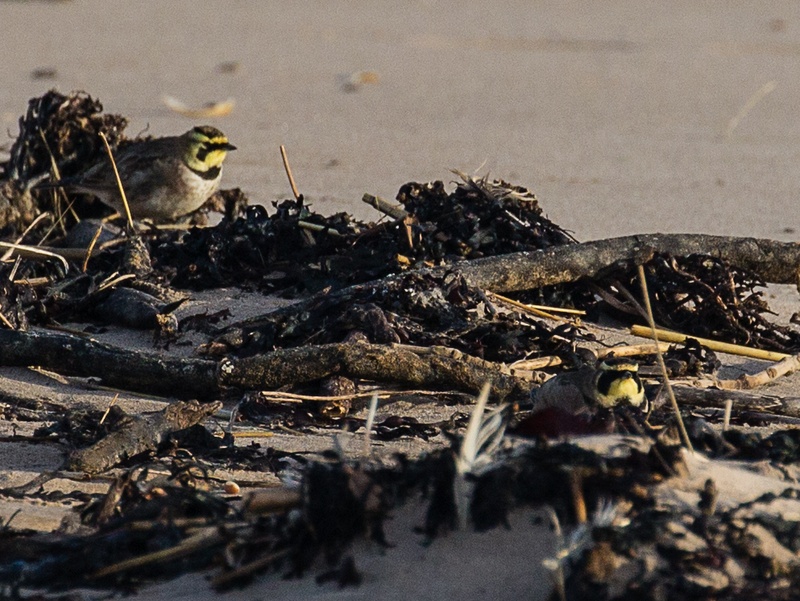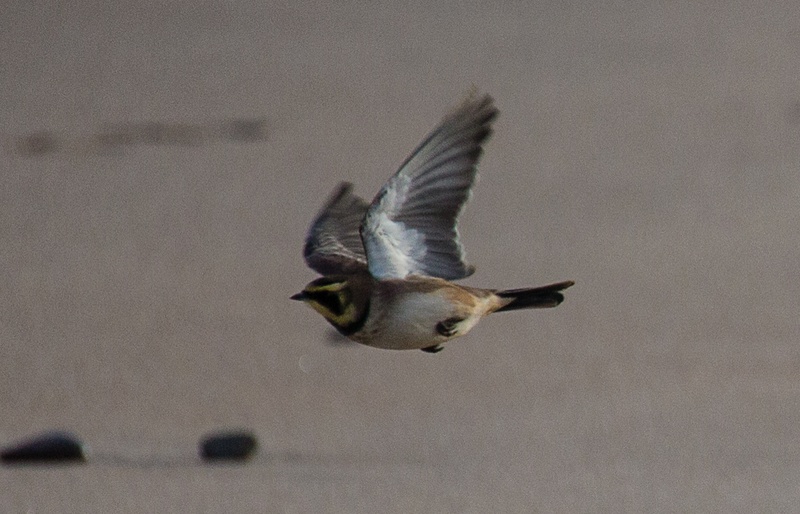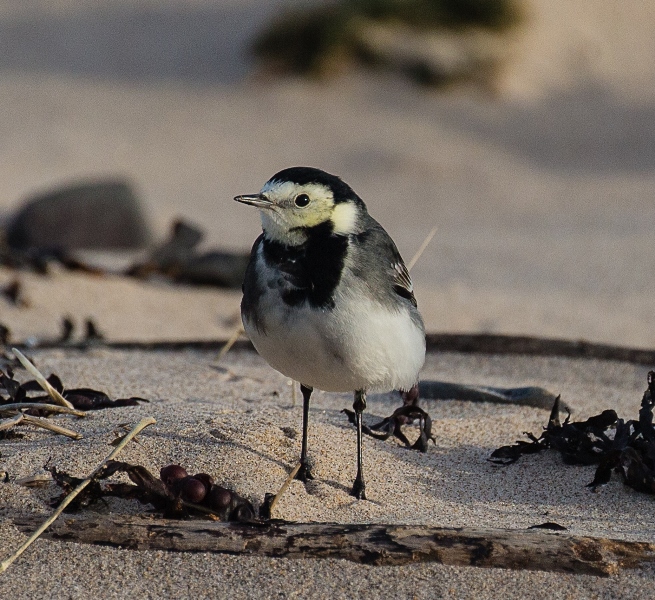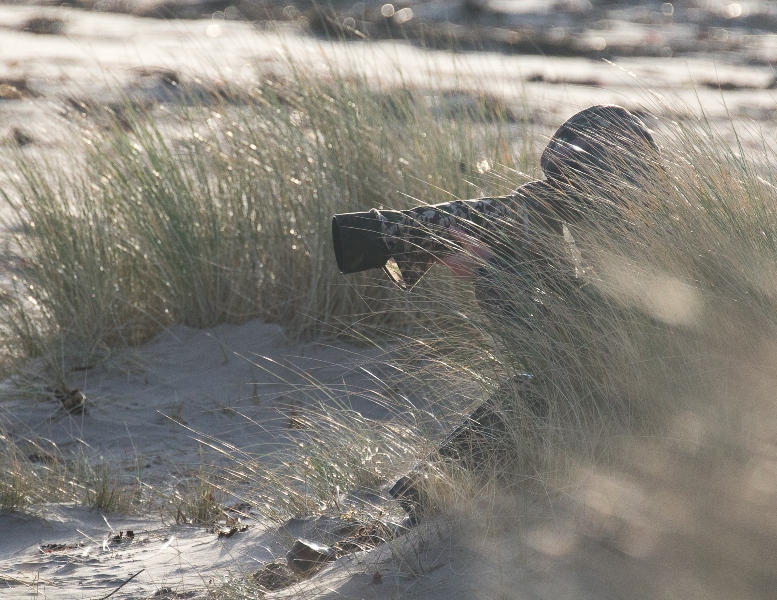 There is a favourite tree for Great Spotted Woodpeckers in front of the Geoff Lawrence Hide at Gosforth Park NR.  Both female and male birds have been "spotted" (ho, ho..)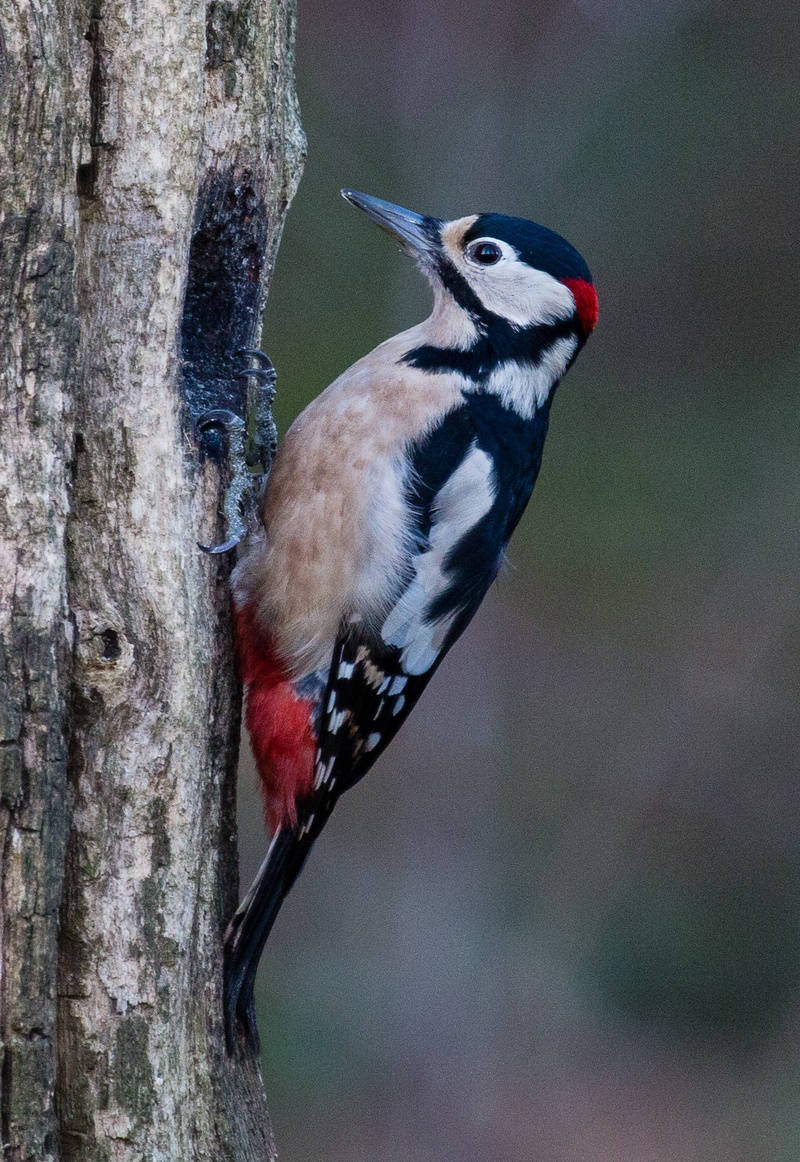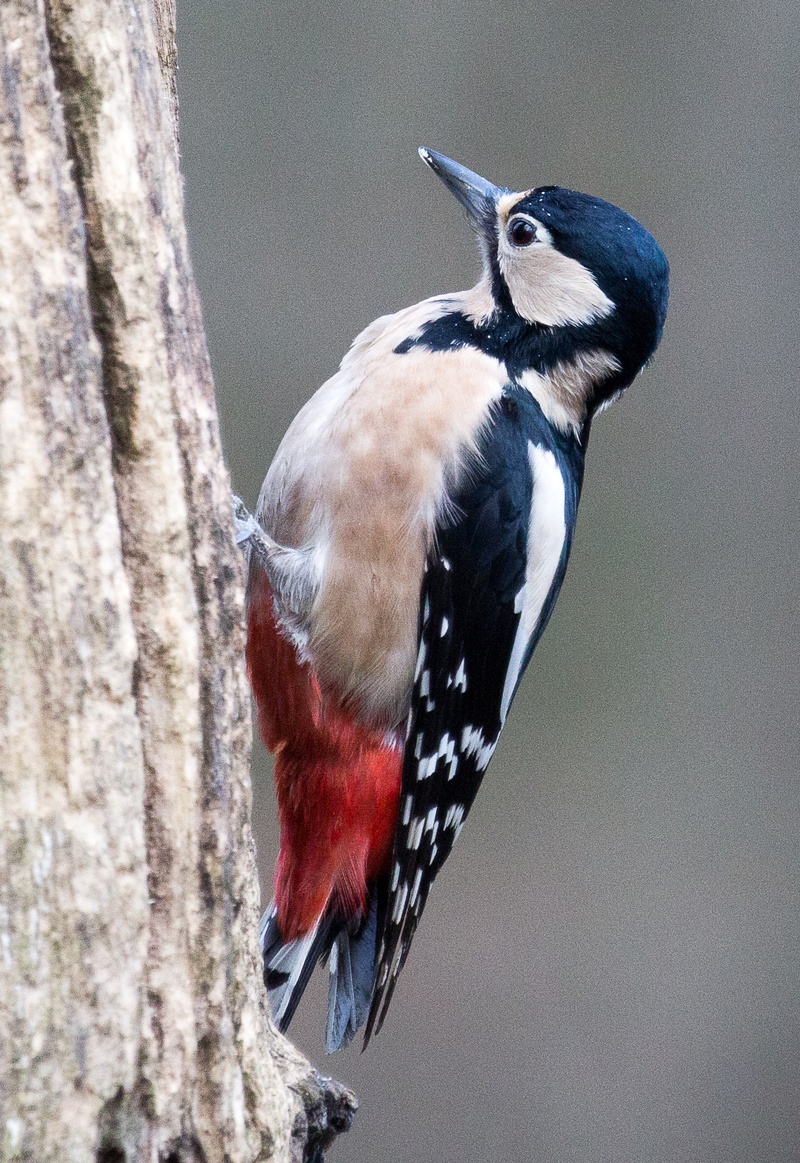 There have been several Shore Larks at the mouth of the burn just south of the East Chevington NR for quite a few weeks now.  I saw them in 2016 - but it would be a good bird to add to my 2017 list.  So, on Sunday, Julia and I took a quick trip up the coast.  It was a lovely still sunny day with the temperature in the low teens - which is very good for winter in Northumberland!  The gorgeous weather had brought a lot of families and dog walkers to the beach - traffic was heavy.  It must have deterred the larks because they were nowhere to be seen.  But never mind, we were well entertained by Sanderling racing up and down the tide line.  We also called into Cresswell on the way home. It was quiet when we arrived but gradually birds settled on the pond.  The highlight was seeing 11 Whooper Swans land on the water.  There was a good variety of birdlife around the site - including Snipe, Curlew, Lapwing, Dunlin, Redshank, Shoveler, Teal, Wigeon and so on.  I actually counted 34 different species on our little trip.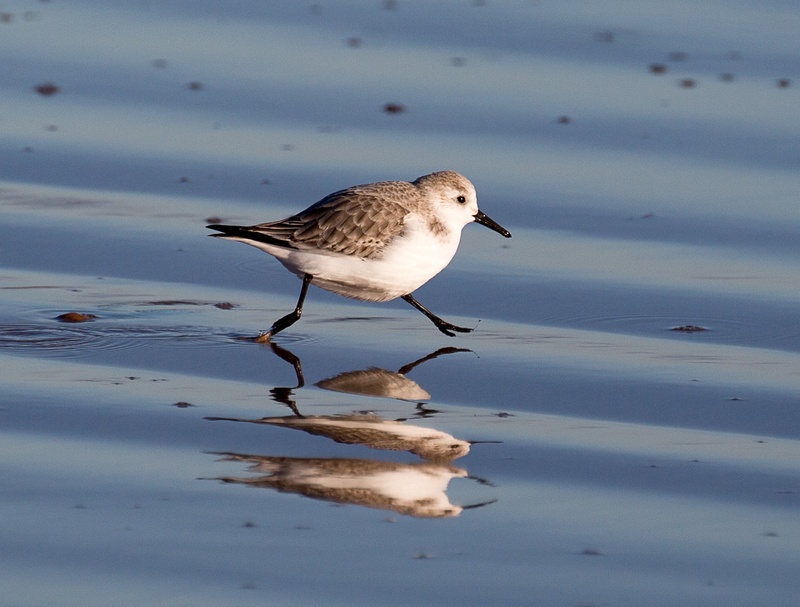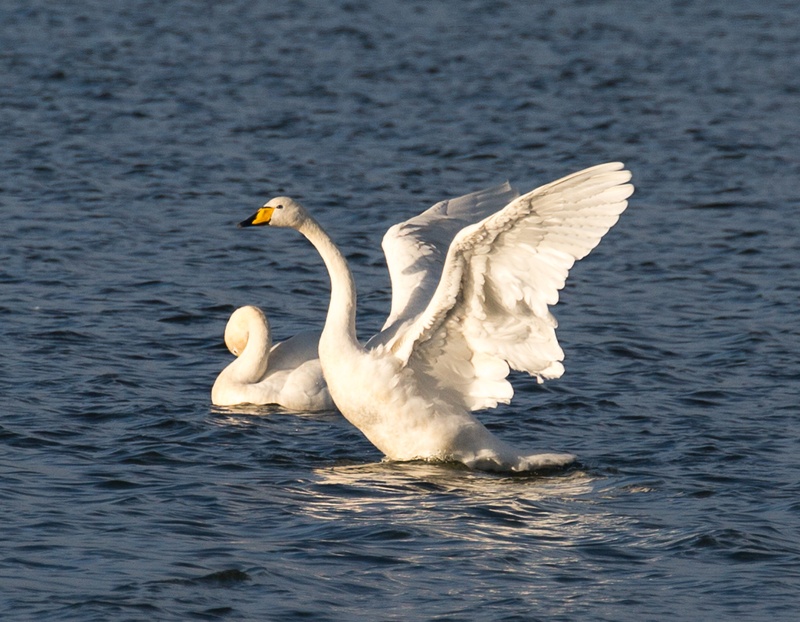 0

/