| | |
| --- | --- |
| Posted on 14 January, 2016 at 5:45 | |
On Wednesday 13th January I was once again sitting at my PC gazing out on the greyness - but at least it was not raining.  Then, just before lunchtime, there was a glimmer of sunshine.  There had been frequent reports of Short-eared Owls at St Mary's Island so I grabbed my gear and set off for the coast. The light wasn't brilliant but was certainly OK.
An owl showed well quite quickly - but at a reasonable distance away over the field to the west of the pond and wetland area near the island.  There were very good views through the binoculars as he patrolled back and forth, making several swoops for prey. But he was still a bit distant for the camera - 'record shots' only.

Then he started to fly towards me and over my head into the pond area.  I quickly moved to the screen behind me and for a couple of minutes was treated to a solo close up show as he sussed out the opportunities around the pond.  When I got home I was delighted with the number of good shots I was able to get - loads with the eye in focus! Now that's not always the case.
I've chosen one picture for here but have set up a new page on the site just for the owl.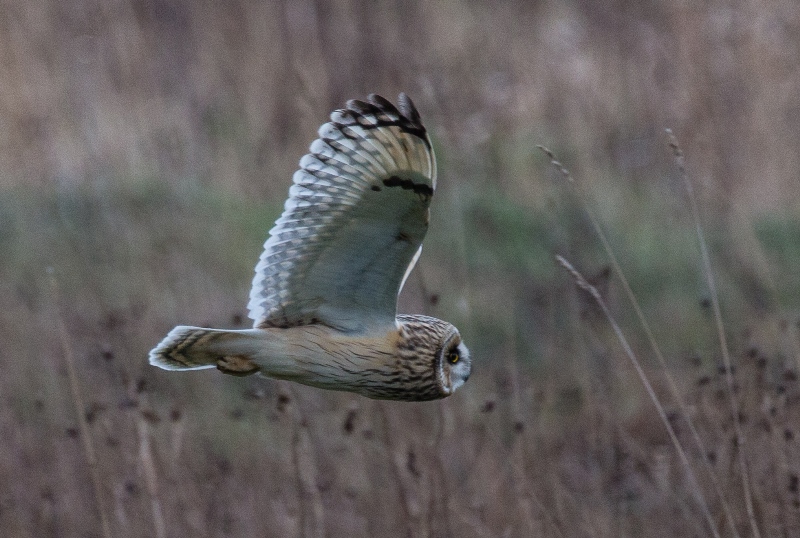 0

/