| | |
| --- | --- |
| Posted on 6 January, 2017 at 11:25 | |
I'm not a great expert on geese (nor gulls either!). All I seem to see is Greylag and Canada Geese - though I could stretch to identifying Pinkfoot Geese when they land in their thousands. I was reliably informed that there were three European White-fronted Geese in the field next to Gosforth Park Nature Reserve. So - after a quick look in my Collins guide to remind myself what I was looking for - I planned to scan the appropriate field to see if I could pick out these different geese.
As I walked along the path a whole flock of geese took off and flew to the 'flashes' in the farmer's field - miles away! So, I went into the hide on the eternal Bittern hunt. After another fruitless half hour looking at the reed bed I returned to gaze into the field. Lo and behold, the flock was now just over the fence - and I spotted my quarry...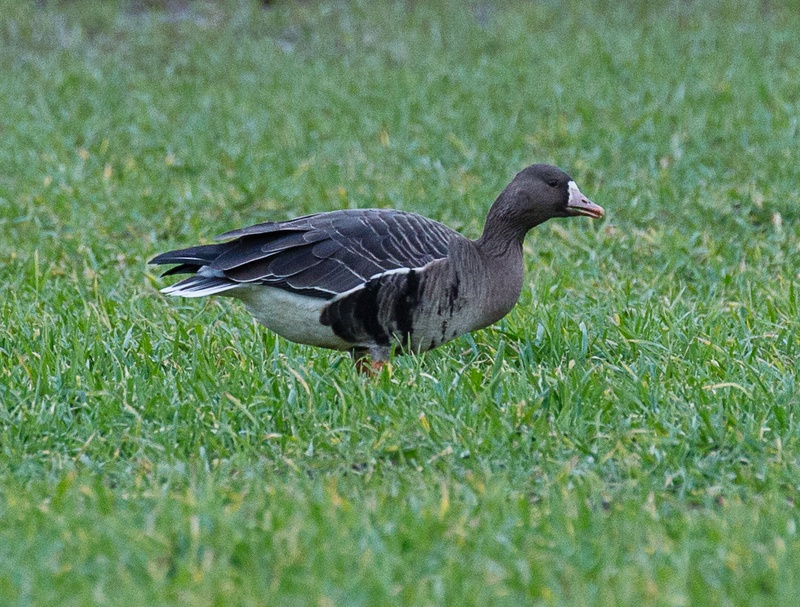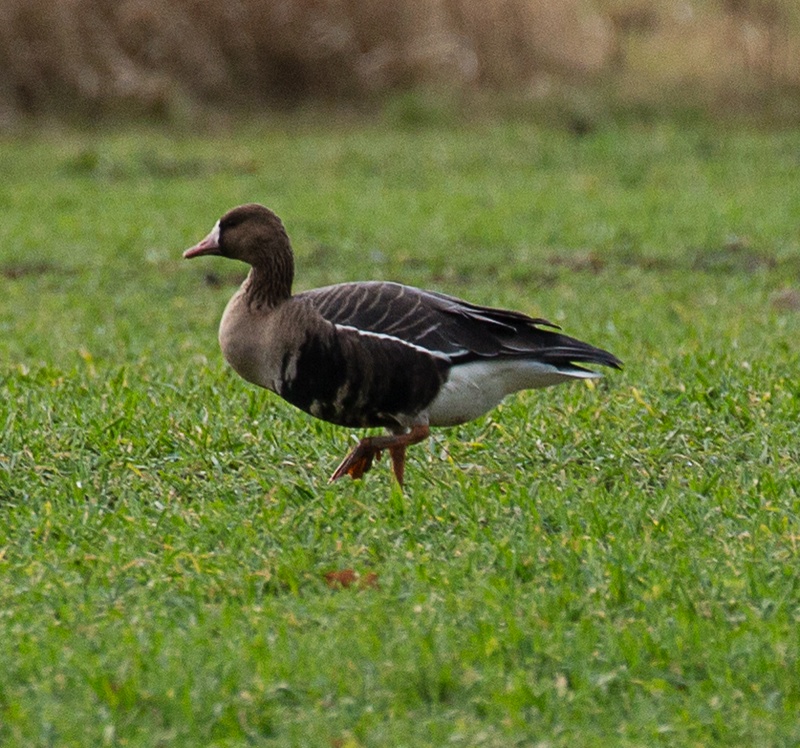 0

/