| | |
| --- | --- |
| Posted on 10 April, 2020 at 4:35 | |
Today is Good Friday - the middle of the Covid-19 lockdown; a situation that means you need Good Neighbours.  And we have them - in abundance. The first neighbour who greeted us - on the day we moved in to this lovely street (sorry..Avenue!) was Mike as he was walking past with the golden retrievers, Orla and the aged Ned (sadly no longer with us).  We soon met Ciaran, his wife, as she took her turn with the dogs.

Ciaran has become a 'cat sitter' for us - she is missing cuddling our kittens as our dooor is currently locked to all-comers.  But she and Mike have been wonderful - collecting fresh bread, delivering homemade scones and fetching and carrying for us at the drop of a hat.

The Avenue has a neighbours' WhatsApp group for mutual support and for posting various observations about this peculiar current lifestyle.  Recently Ciaran commented on the 'tree climbers' she had noticed on the magnificent trees that line the Avenue.  I was (politely) able to tell her the 'correct' name for her tree climbers - though it seems a pretty reasonable name to me...

Some of my best views of Treecreepers have been at the small (but beautifully formed) Clara Vale NR.  When we get mobile again I must return - it's probably two years since I have been there.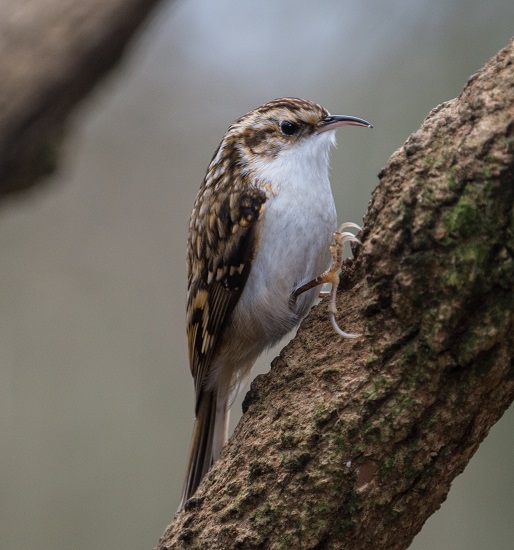 It's no wonder they are pretty good on trees when you see the set up of their feet!

Ciaran texted me yesterday about some birds that she was looking at in her garden.  When she mentioned features like 'red on the face', 'yellow on the side' it can only have been Goldfinches.  She described them as collecting nesting material - which is excatly what the two Goldfinches that I saw in our garden were doing.  I'm suspecting it was the same birds...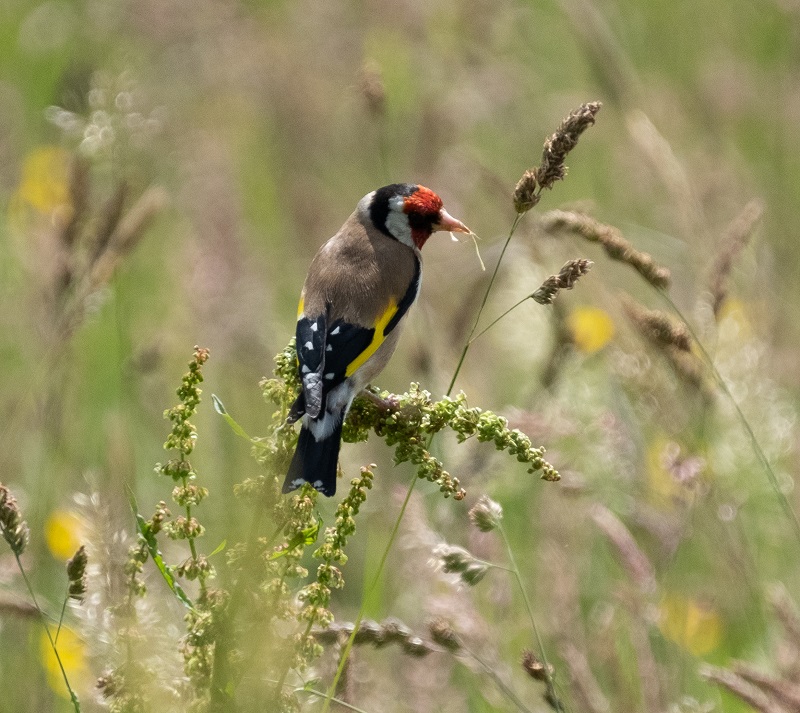 Bill Bailey (in a very interesting book "Bill Bailey's Guide to Remarkable Birds") tells us that they were very popular as caged songbirds in 19th century Britain. As many as 132,000 were trapped in 1860 alone.  There was also a medieval superstition surrounding these birds.  When someone was sick, a Goldfinch would be brought in.  If the bird looked directly at the patient, then they would get well. If the Goldfinch turned its head away - then you were a goner.  Doctors? Who needs them...?

'The Goldfinch' is also a long and tedious book by Donna Tartt that I read when we sailed up the coast of Norway to see the Northern Lights.  As it got dark so early (and for so long) there was a lot of reading to be done - I stuck with it....hhmmmmm.

And, just to finish off, here is a view of our lovely (deserted) Avenue...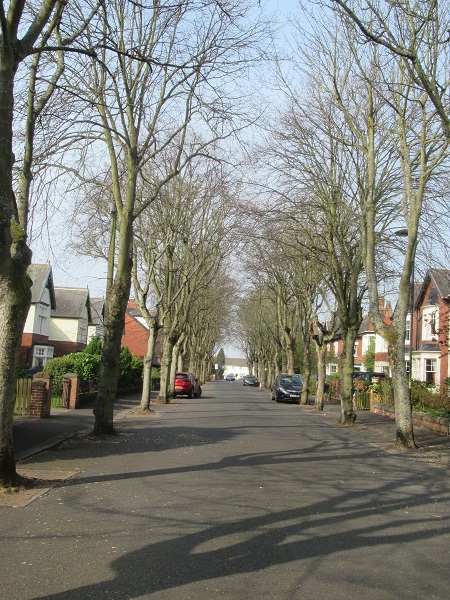 These are the trees that Ciaran's "Treeclimbers" love.  So - thanks for good neighbours on this Good Friday. As the 99-year old veteran said on the BBC Breakfast show this morning, "Tomorrow will be a GOOD day".






Categories: Birds

0

/